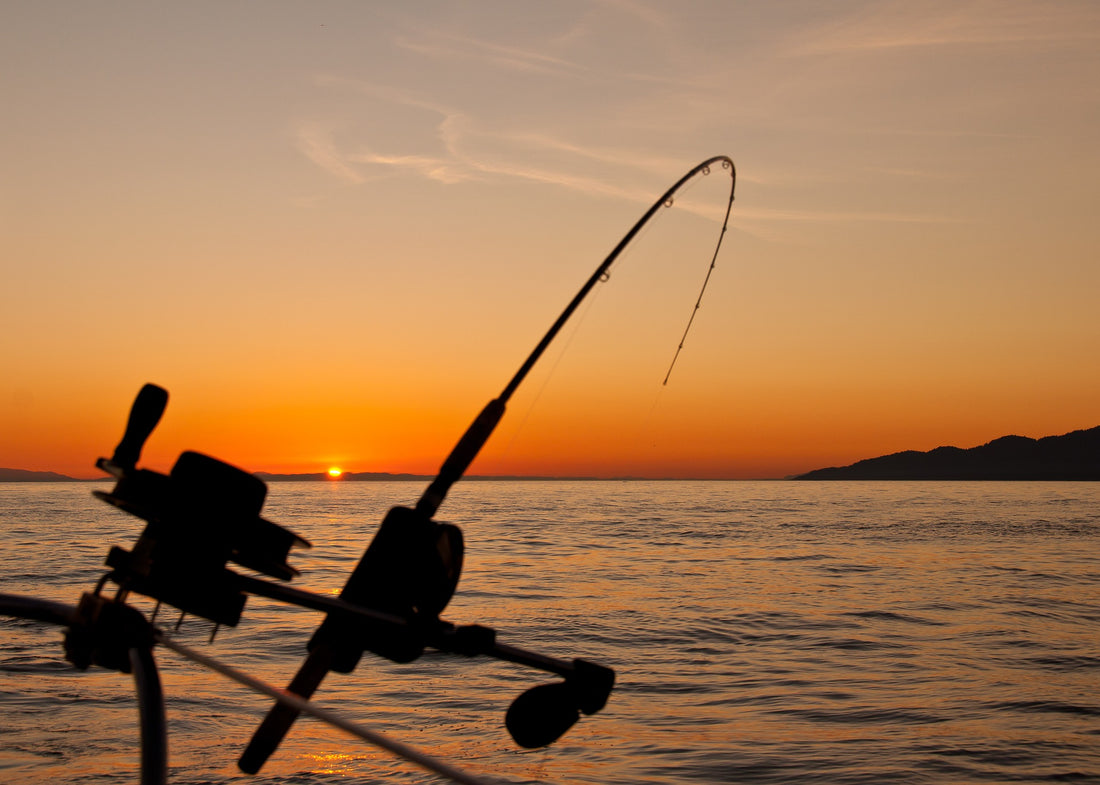 Ontario's Top Boat Fishing Destinations
When it comes to fishing, there is no shortage of great fishing destinations in Ontario. While the Great Lakes is always a prime spot for anglers, there are dozens of other popular places to drop your line. The province boasts an array of fish, including bass, pike, walleye, trout, catfish, perch, crappie, sturgeon - the list is virtually endless!
Before you take your Takacat out on an inflatable boat fishing excursion, do a little homework in advance to find the best spots for your favorite type of fishing. The good news is that Takacats can go virtually anywhere on the water - bays, lakes, rivers, shallow and deep waters. So grab your fishing gear and read our guide on some of the top spots in the Ontario province.
1. Muskoka Lakes
Muskoka is one of Ontario's largest Lakeland regions and is home to some of the province's best sport and recreational fishing. From small-mouthed to large-mouthed bass, northern pike to walleye, Lake Muskoka has a diverse, healthy, and tasty selection of fish for you to catch.
Top Catches
Small & large-mouth bass
Northern pike
Walleye
Where to Fish
The Hoc-Roc River is teeming with small-mouthed bass. While on the river, you can also spot blue herons, painted turtles, and butterflies. Summer Island is located by the mouth of the Muskoka River. It is home to small-mouthed bass and pike and is easy to access with your Takacat.
Ontario Fire College is a secluded fishing spot only accessible by water. This popular fishing spot is nestled in Muskoka Bay and is a local favorite for pike and bass. The shallow, weedy waters and minimal boat traffic are a great combination to provide habitats for popular species of fish. Last, check out both Treasure Island and Bear Bay - both popular spots for bass and pike fishing.
2. The Trent- Severn Waterway 
Flowing south from Rice Lake, the Trent River is part of the Trent-Severn Waterway. Trent-Severn Waterway Locks 8 through 18 are located in Trent Hills, and these offer public fishing. If you are looking for a longer stay to cast your line, check out the Cottage Resorts in Trent Hills. More than ten species of fish are found in the Trent Hills fishing areas. 
Top Catches
Walleye
Brown trout
Brook trout
Muskies
Carp
Small & large-mouth bass
Where to Fish
Boat launches are conveniently located along the Trent River in Campbellford, Hastings, Percy Boom, and Ferris Provincial Park. Docking facilities are located at Old Mill Park in Campbellford. You can ice fish at Percy Reach for walleye, pike, and panfish during the winter months. 
With many fishing resorts, cottages, camping areas, and B&B's along the Trent River, it's welcoming for any type of angler. You can also camp at a lock station for a small fee. There are endless opportunities to fish the Trent River, and it's no wonder the Trent-Severn Waterway is one of the most fished areas in the province.
3. The Rideau Canal
The Rideau Waterway's natural beauty and topography offer fantastic fishing opportunities in the small and large lakes along the Rideau River. The waterway is well-stocked with numerous species of fish that attract almost any angler. 
Top Catches
Small and large-mouth bass
Northern pike
Lake trout
Yellow perch
Black crappie
Muskellunge
Walleye
Where to Fish
Big Rideau Lake lies southwest of Ottawa and is the largest lake in the Rideau Canal Waterway. Its shores are populated with cottages houses. In Rideau Ferry, there is a small community on Lower Rideau Lake and the Big Rideau Lake border. On the shores of the Rideau Canal lies Rideau River Provincial Park. A sandy beach, park store, and laundry make this park a popular location for day-use and overnight camping. 
Between Kars and Manotick is another sweet fishing spot near Long Island Marina, known to the locals as 'Mosquito Point.' Here you'll catch everything from pickerel to pike, bass, and walleye. Dow's Lake is a small, man-make lake roughly one mile from Hog's Back locks, along the Rideau Canal. This location allows you to dock and explore the city of Ottawa or relax in the shelter of the bay and see what fish you can hook.
The Ottowa River
The upper Ottawa River has some of the best fishing in Eastern Ontario. The fishing is so good around here, you will want to come back again and again.
Top Catches
Small and large-mouth bass
Bullhead
Black crappie
Channel catfish
Perch
Sturgeon
Northern pike
Walleye
Where to Fish
Dows Lake is the go-to location if you want to try your luck at catching big carp, bass, bluegill, perch, sunfish, muskie, crappie, and pike. It features a large launch ramp, restaurants, boat rental businesses, and washrooms. Eccolands Park is also a great location if you love angling for muskie. In the summer, you can fish for walleye.
Victoria Island gives you an amazing view of the city and the Ottawa river. The most catches here are Smallmouth bass and walleye. It's also a great spot for family outings. Petrie Island is the most popular angling location for local fishing enthusiasts. You can cast for walleye if you come here during spring or fall. The island includes multiple launch ramps free of charge. Plus, plenty of cafes, parking lots, and boat rentals are available.
Lake of the Woods in Kenora
If you're looking for a vast body of water to explore with countless angling opportunities, fishing on Lake of the Woods in Kenora is an excellent adventure. This impressive watershed has more shorelines than Lake Superior. ​​With over 14,000 islands, Lake of the Woods is known for its superb action on the water. Whether you're coming for some ice fishing excitement or year-round fishing fun, Lake of the Woods is a game-changer for anglers of all skill levels.
Top Catches
Walleye
Yellow perch
Northern pike
Crappie
Musky
Lake sturgeon
Where to Fish
There are countless memorable fishing spots on Lake of the Woods. The most popular and productive spots include Northwest Angle, South Shore, Kenora, Witch Bay, Franz Jevne State Park, Clearwater Bay, Sioux Narrows, and Traverse Bay. There are so many places to fish that it's best to categorize your destination based on what type of fishing boat you have, what you want to catch and when you want to fish. 
For instance, walleye are abundant at Rainy River in the spring. It's a great area for bait fishing and trolling. In summer & fall, the South Shore is full of various fish. The best spots are at the Morris Point Gap, the red buoy, and Lamertson's Rock. You can ice fish on the South Shore day or night in winter. Rainy River also boasts a fantastic fishery, with many ice huts available for winter anglers.